CLARENDON APARTMENTS DESIGNED TO BE AS LAID BACK AS THEY ARE IN-THE-SCENE
Welcome to Garfield Park
Balance has finally come to apartments in Clarendon. With Garfield Park, there's a fully sophisticated, brand new residence that lets you enjoy the Clarendon life AND lets you return to a laidback home at the end of the day. Offering a chill, rooftop courtyard and the kind of exceptional service that helps make every day effortless, this Arlington, VA apartment is the most complete way to enjoy such an incredible neighborhood. Outside is the rush of Clarendon. Inside is the comfort of a real home. Garfield Park lets you enjoy being you. Choose these apartments for rent in Arlington, VA.
Truly Clarendon. Truly Home.
Garfield Park was voted "Best Apartment Building" by the readers of Arlington Magazine!
SPACIOUS STUDIOS, 1, AND 2 BEDROOM APARTMENTS AND TOWNHOMES IN ARLINGTON, VA
Every apartment at Garfield Park is designed to make the best use of space and give you a home you'll love returning to every day.
FLOOR PLANS
Comfortable, Sleek & Modern
Whether you're seeking a studio apartment in Arlington, VA, a one bedroom or a two bedroom, you'll find the right selection here. We have unique live/work spaces for those looking to bring together their home and business. We're taking Clarendon apartments to a better level. Take a look at what we offer.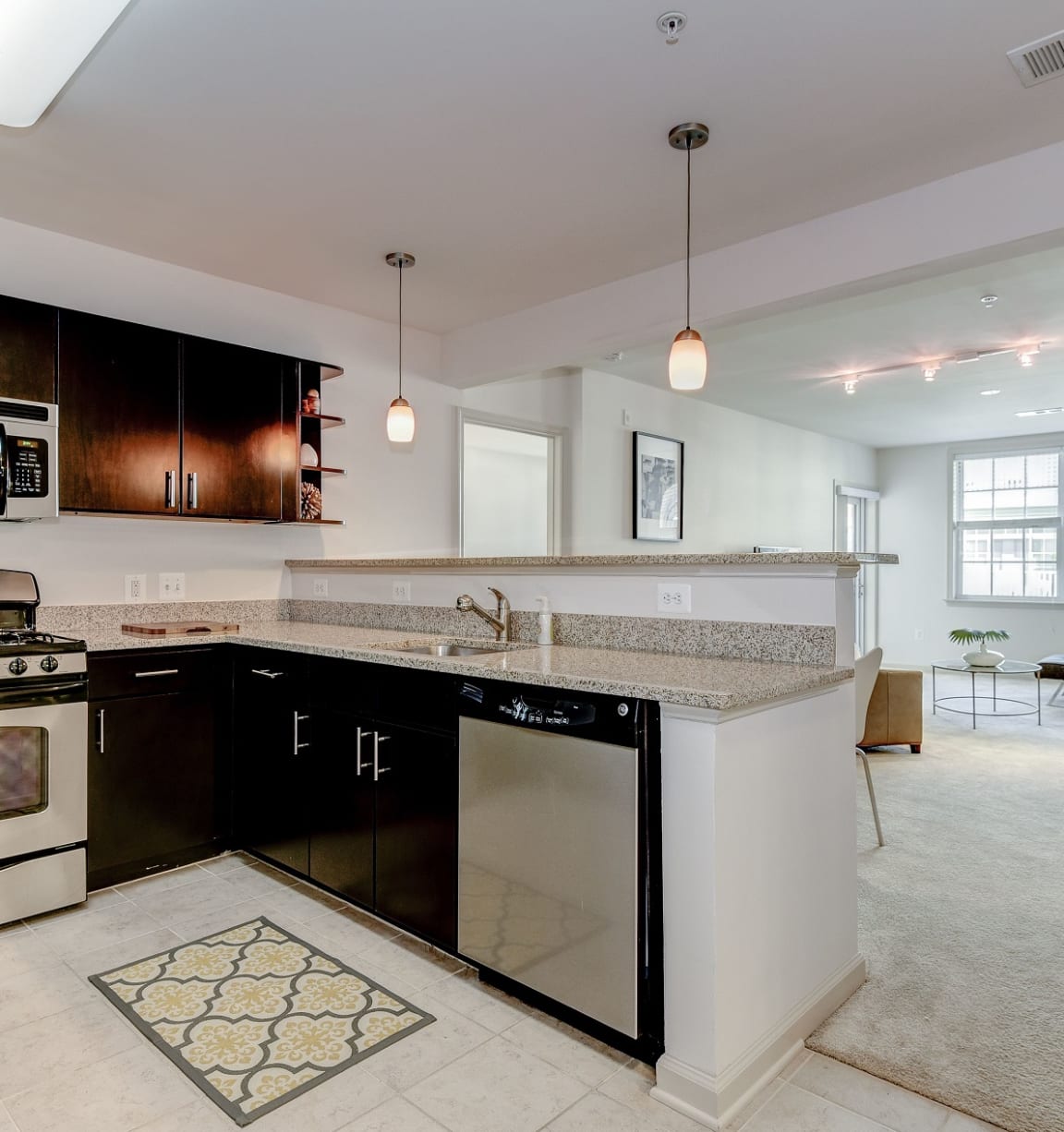 LUXURY FEATURES
Latest Styles, Thoughtful Design
What do you want in a home? A sleek space that's stylish and modern? A comfortable retreat? A place to invite friends and family? At Garfield Park, you don't have to choose